About US
We are an Innovative SME and have been operating for over 20 years, with our highly qualified team, in the technological innovation field, providing added value services and solutions and continuously investing in research, development and innovation.
We perform R&D activities in collaboration with International Universities and Research Centres in order to provide to our customers the most innovative solutions based on the deployment of latest-generation technologies

.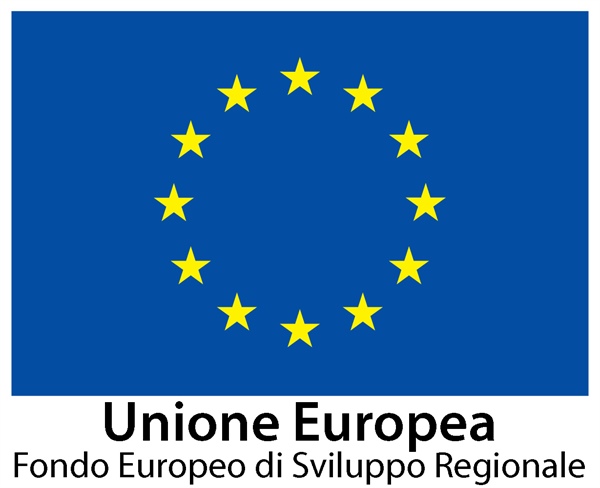 Project: Genova Sicura
Duration: 06/2018 – 06/2020
---
In collaboration with Leonardo SpA, Darts takes part to the Genova Sicura project – cofinanced by Filse's POR, Regional Operational Program – making a contribution by sharing its competences about the use of ICT technologies in the Territory security field. The project aims at the creation of a prototype Security Center to support people's safety and protection in the city, by building a defense tool against terroristic and/or criminal acts and extreme hydrogeological weather events. The platform integrates different systems and specialized technologies in order to provide advanced services in the environmental monitoring field as well as in the Town/Region resilience management.
DARTS' scope in the project is to make its resilience and safety competences available, applying ICT technologies to deal with natural disasters (brought upon everyone by climate change or, in general, by extreme weather events).

Project: Knowledge Alliance for Advanced Urbanism – KAAU
Duration: 11/2015 – 06/2018
---
As a member of KAAU project, co-financed by Erasmus programme and European Union in collaboration with high education qualified institutes and international companies, Darts provides experiences and competences in the use of ICT for the development of Advanced Urbanism.
Within this project Darts conducts studies and researches focusing on the identification of the efficient approaches in advanced design of public spaces and the use of ICT to modernize citizen's services. Darts focuses on two main subjects:
1. Innovation of cultural tourism services to upgrade outdoor and indoor environments;
2. Smart design of the resilient cities for a better climate change adaptation and resilience of the urban areas affected by natural disasters and other intense weather events.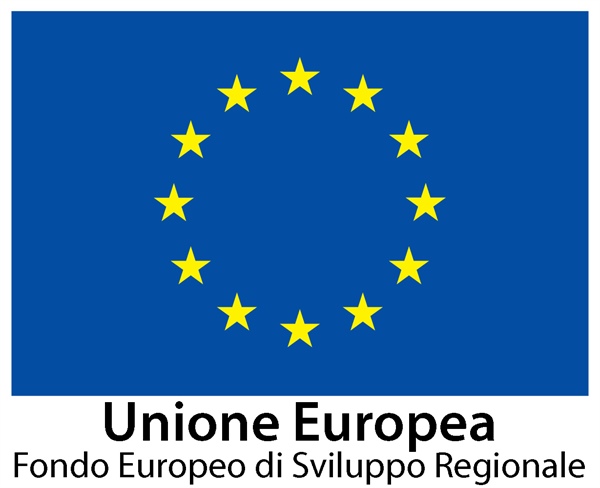 Project: TCUBE – Trasporti, Territorio e Turismo
Duration: 04/2014 – 04/2016
---
Co-funded by the PAR-FAS Liguria 2007-2013 program, the aim of the TCUBE project was to study, realize and test an innovative platform of mobile information within the municipality of Genoa in order to spread personalized information about the mobility of users, including weather alerts in urban areas.
Within the TCUBE project, the role of Darts was to study the implementation of the Smart Rainfall System (innovative technology developed and patented by Darts and the University of Genoa, for monitoring rainfall in real-time and managing hydrogeological risk) in the info-mobility project platform in order to inform citizens and tourists in real-time about current weather conditions in the city centre in case of extreme rainfall.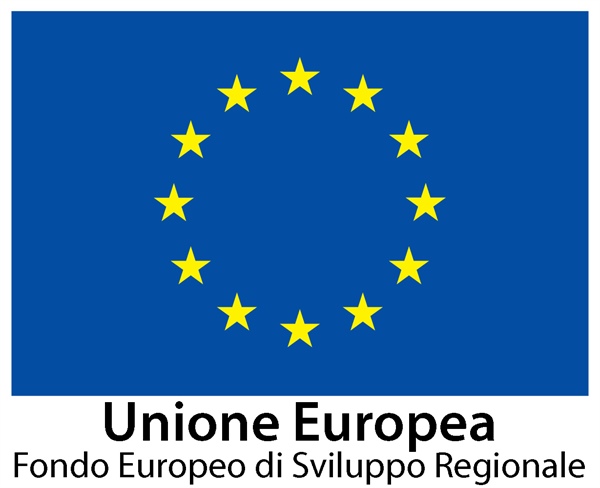 Project: PALM-Cities – Personal Assistant for Liguria Mobile Citizens
Duration: 08/2011 – 07/2013
---
Co-funded by the POR-FESR Liguria 2007-2013 programme, in collaboration with the University of Genoa and La Sapienza University of Rome, the aim of PALM Cities was to increase the enjoyment of cultural tourism resources by granting access to custom multimedia contents on mobile devices, integrated in the environment through contactless technologies (NFC – Near Field Communication – and QR-Code – Quick Response Code), offering the visitors an interactive tourist-cultural guide, which adds multimedia contents to the experience.
A prototype realization of the designed solution was experimented at the Wolfsoniana Museum of Contemporary Art in Genoa.
We constantly look for new business opportunities and investments on innovative projects focused on ICT solution development to gain access to emerging markets.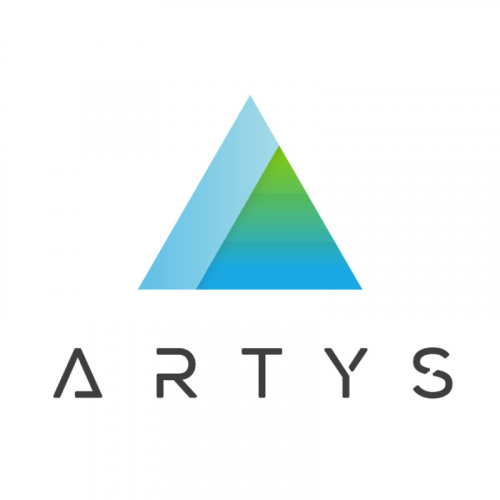 Artys
Artys – Advanced enviRonmental moniToring and analYsis Systems – is an innovative start-up, also recognized as a spin-off of the University of Genoa, founded in November 2014, by Darts along with some professors and researchers of the University of Genoa – focused on research, design, development and consultancy in environmental monitoring.
Artys develops the Smart Rainfall System – SRS, an innovative decision support solution (DSS) for hydrogeological risk monitoring which, in real time, estimates the intensity and distribution of rainfall and assesses their effect on the territory (floods and landslides) with a time advance useful to activate the emergency and self-protection procedures.
JoinMeApp
JoinMeApp is an innovative start-up with social vocation founded in 2017 by Darts and it has one main objective: facilitate meetings and the sharing of experiences and activities in real life in order to spend more time with friends, discovering new places.
JoinMeApp emerges to reverse the trend "connected but alone", offering technological social services to develop and enhance the exploitation of the local territory. This application of very few & easy functions indicates nearby events or retailers of users interest and permits to create and share related activities with the chosen network of friends.

Project: OCOVA AlpMedNet
Duration: 01/2013 – 03/2015
---
The OCOVA AlpMedNet project – co-funded by the ALCOTRA programme 2007-2013 – aimed to create added value for the Alps-Mediterranean region (Hautes-Alpes, Piedmont and Liguria), encouraging the development of innovation, starting from citizens' relationships and administration up to developers of techno-advanced solutions. The project aimed to promote ICT services to meet the needs of the end user, supporting the development of innovative companies in the project area.
Darts was in charge of the project management of the Ligurian region, supporting the University of Genoa (institutional partner of the project).

Project: ALCOTRA-INNOVATION
Duration: 09/2011 – 10/2013
---
The ALCOTRA-INNOVATION project – co-funded by the ALCOTRA programme 2007-2013 – aimed to improve the innovation capacity of the ALCOTRA territory (Piedmont, Liguria, Valle d'Aosta, PACA, Rhone-Alpes) by promoting cross-border cooperation and mutual understanding between companies, clusters, Research Centres, Universities and Institutions.
After mapping the actors of the innovation and the potentials of the territory, the Living Lab approach was tested for the development of advanced experiments on four strategic themes for the territories (Intelligent Mobility, Smart Energy, e-Health and Creative Industry). The project also included the drafting of a strategic cross-border plan to guide user-centric cross borders Living Labs implementation.
Darts was involved in the Intelligent Mobility and Creative Industries groups as SME expert in system integration, in mobile Apps development and in the use of Augmented Reality.
Services
We offer the following services: consulting, design and system integration in the ICT field and more precisely on ITS – Intelligent Transportation Systems, BSS – Business Support Systems and New Media.
We provide different engineering services strictly following all phases of the project cycle. Vast professional skills and excellent techno-commercial partnerships are the results of highly qualified working methods that efficiently satisfy and exceed customers' expectations.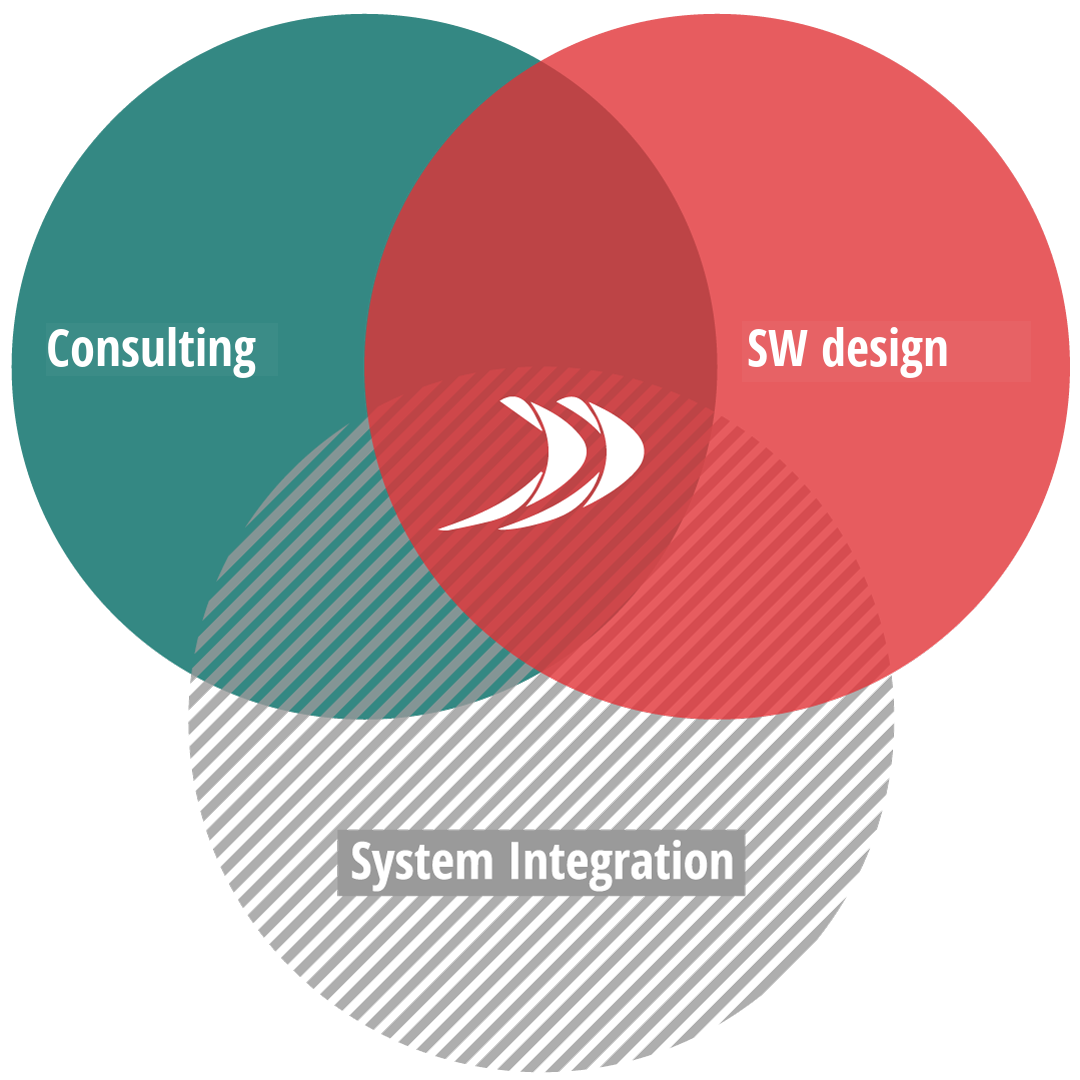 Consulting
We share our experience and accrued know-how by implementing qualified hi-tech projects in the ICT field mostly provided for telecommunication suppliers and highway Authorities.
We offer IT consulting services managing all phases of the project: Executability analysis, collection of requirements, choice of products, definition of architecture, analytical activities, design phase, implementation & test.
We also manage evolutive maintenance, implement Proof of Concept and conduct technical assessment on SW projects and applications.
SW design
We offer high skills over the main operating systems for servers and real-time tools for embedded solutions.
We create and implement technically advanced solutions based on open source framework certified with ISO 9001 quality managament system standards.
We carry out the customization of billing products & revenue management in Telco area.
We develop different applications for most common mobile platforms (iOS, Android) using latest technologies and best practices.
We design competent solutions in order to measure the performances of SW and HW systems.
System integration
Collaboration with large companies has strengthened our technical and relational competences to complete successfully the integration path of customers' IT ecosystem's scheduled solutions.
After more than 20 years of experience, we have acquired an important know-how to produce flexible solutions for sensors and field modules interface by collecting data and performing processes locally and prior operations along the central system.
Our competences also allow us to manage problems caused by use of nets to exchange information between remote systems, as well as diagnostic and monitoring (in "remote systems"?) .
Business Units
We have set up three different areas of expertise, distinct by business sector but united by the intent to design and develop technologically advanced solutions, which can improve business processes and create added value for customers.
Core Areas
Since 1995 we are a qualified technological partner ready to meet the challenges of the world competitive market.
We design and develop technologically advanced solutions and turnkey projects, based on progressive technologies of superior quality in order to improve business processes and create added value for our customers.